Reading Time:
2
minutes
Today we are thrilled to announce the launch of the Fabulous app across iOS devices! We're taking the next big step in our mission to help people around the world flip bad habits into sticky and effective new life routines.
Since launching in the Play Store in 2014, all we've heard was when were we going to launch on iPhone. Over the past few years, we've been working away on improving every aspect of Fabulous, and not just on design. We've been collaborating closely with researchers to create an experience that will deliver in our mission to help people build better habits.
With today's launch on iOS devices, we have the ability to reach an entirely new audience and immerse them in a stunning visual and audio experience.
Here are some key feature highlights:
Journeys
There are several journeys users can embark on in Fabulous, from healthy eating and better focus to a good night sleep and exercise. But every user will begin on an unexpected journey.
Challenges
Each journey on Fabulous is composed of multiple challenges. When you complete a challenge, you'll progress in your journey and begin building new habits that you can integrate in your everyday routine.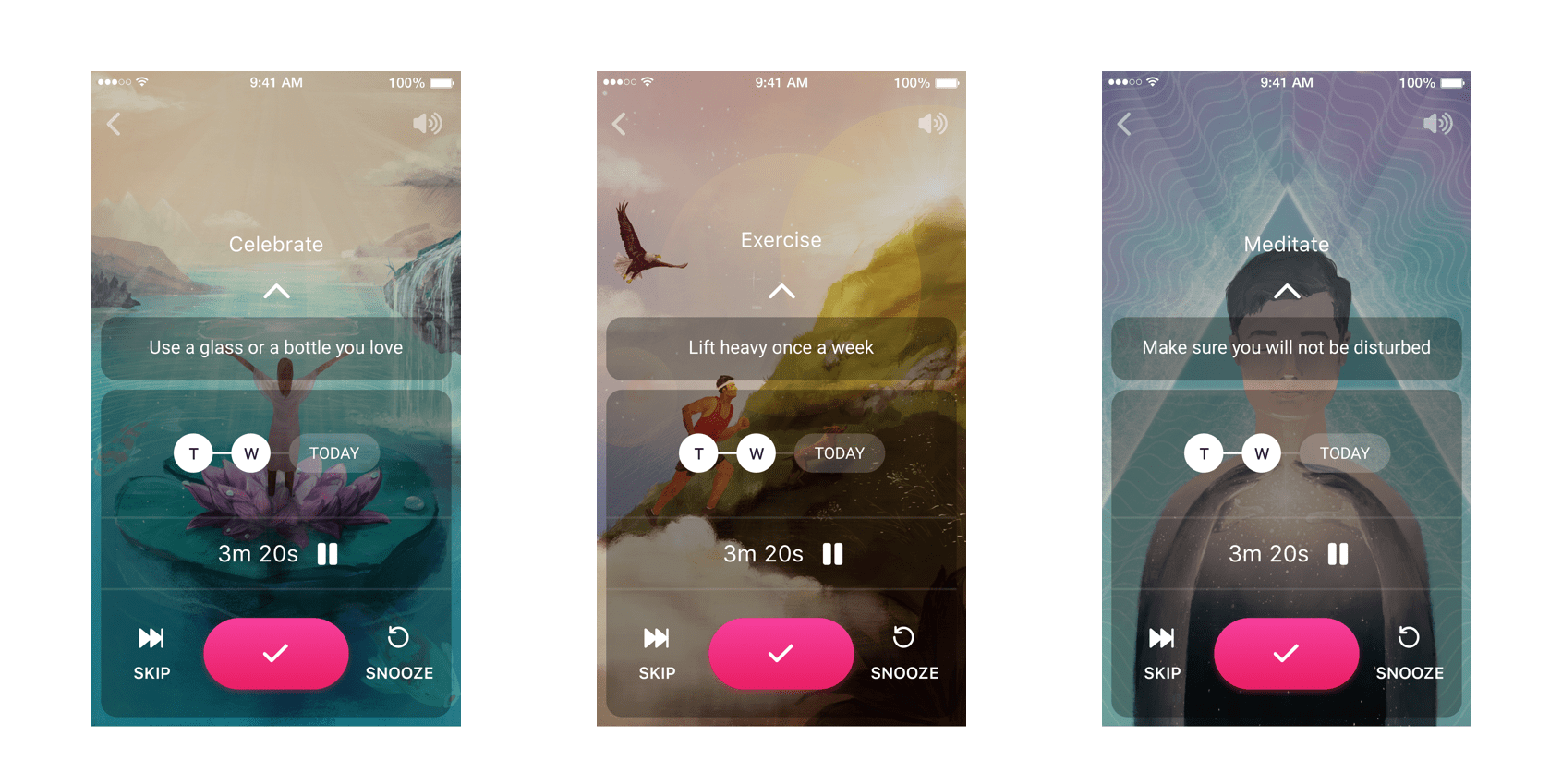 Personal Coaching
We know it's not easy building new habits, so we've integrated features into Fabulous that will guide you every step of the way and keep you motivated. From letters of encouragement and easy access to see what habit you're building to tracking your progress, we'll guide you in building new habits, from smallest to largest.
And that's it! Now it's up to you to download Fabulous and discover the rest of our features. So grab your iPhone and embark on your Fabulous journey.