Reading Time:
2
minutes
Whether you've been with us since the beginning or just downloaded Fabulous yesterday, you may have noticed that our humble little app has a lot to offer. With so many Journeys, Challenges, and Make Me Fabulous modules, it's easy to feel overwhelmed with choices. Where do I start? Where should I start? What exists on this app that I don't even know about yet?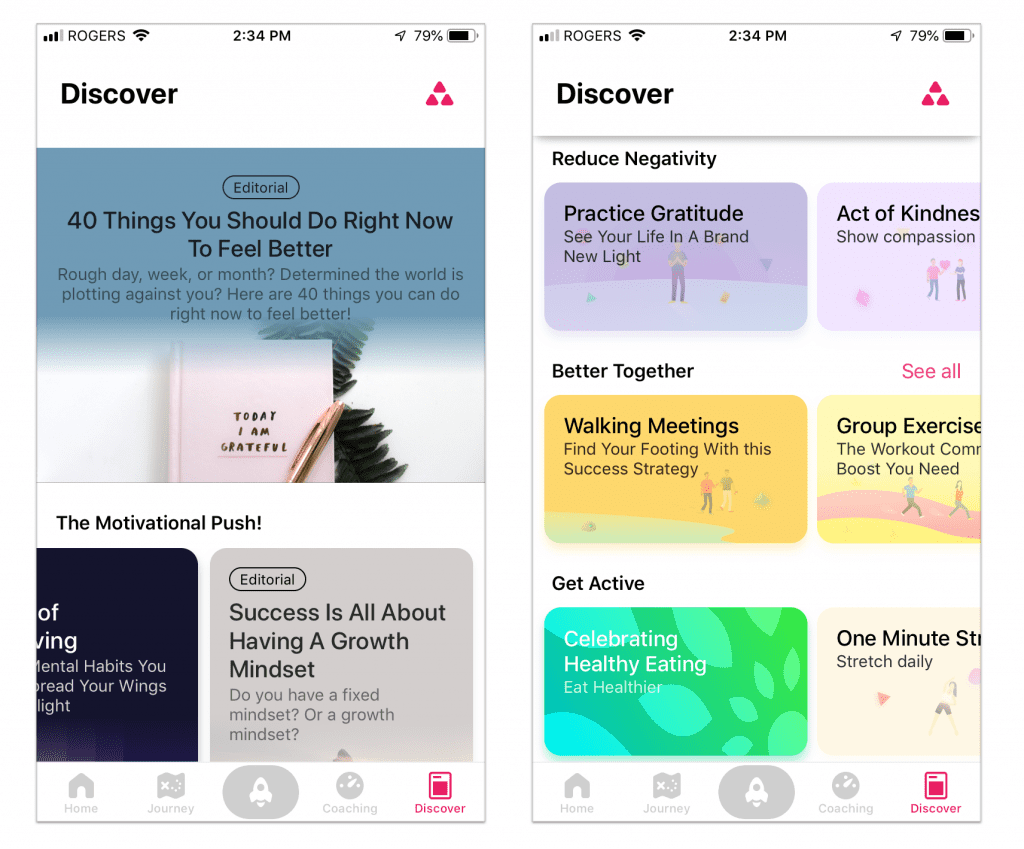 Worry no further. We understand that what you see on the main menu is just the tip of the Fabulous iceberg. It is with that in mind that we have launched our latest feature: The Discover tab.
By tapping the "Discover" tab at the bottom of the app, you'll be able to browse through all sorts of Fabulous elements. We'll highlight different Journeys, MMF trainings, challenges, and blog posts that we think you might find useful or enjoyable. If something speaks to you, tap it to learn more.
Fabulous has something for everyone. Feeling "blah" in the mornings? We'll show you how to sleep better with our A Fabulous Night Journey. Need an afternoon pick-me-up? How about a 7-minute workout designed to get your blood pumping? Need a diet makeover? We have a 30-Day Clean Eating Challenge that's calling your name.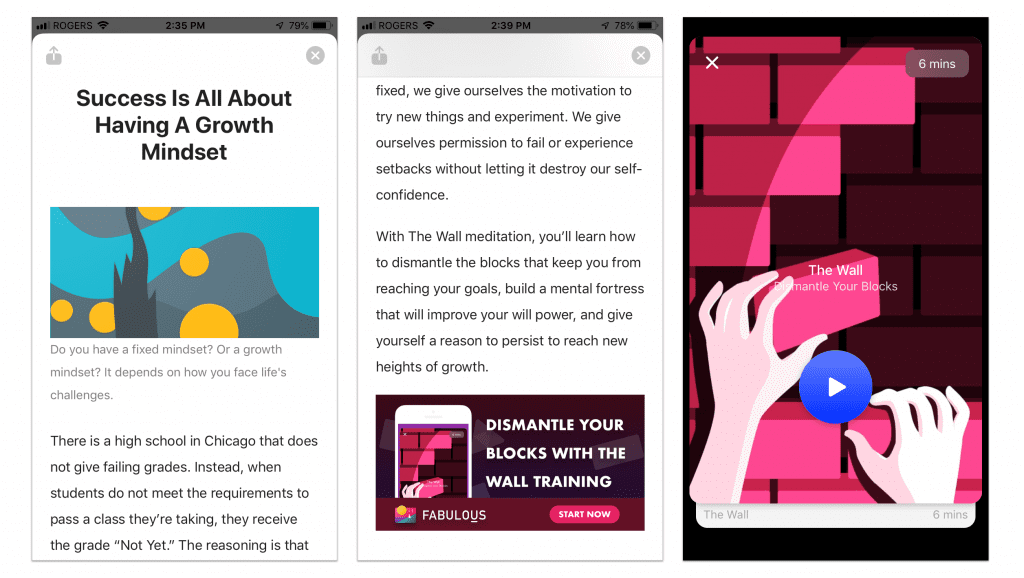 Whatever your needs may be right now, we at Fabulous want to be by your side as you navigate this difficult—but oh-so-rewarding—thing called life. We hope you'll enjoy discovering all the Fabulous features we have to offer.
If you haven't already, download Fabulous and discover a new way to explore everything we have to offer.