Reading Time:
2
minutes
Do you remember taking on the 30 day declutter challenge? It was a way for you to reclaim your home and get back on track! Our home is our sanctuary from the chaos around us, and if we want to live in a place that makes us feel relaxed and calm after a day out at work or running errands, then it's up to us to make it happen.
Well we have an exciting announcement to make (if you haven't guessed by the title): The 30 Day Declutter Challenge is now live on Android!
Since launching our first 30 day challenge, we've read so many comments asking when we'd have this challenge in-app. We couldn't anticipate how popular it would be, but we're unexpectedly surprised with the responses we've read!
So if you have the android app right now, you can check it out (instructions below). If you don't have an android device, just sit tight! We promise it'll be coming to iOS very soon.
Thank you all for sharing your feedback with us and continuing to support Fabulous
How to start the 30 day challenge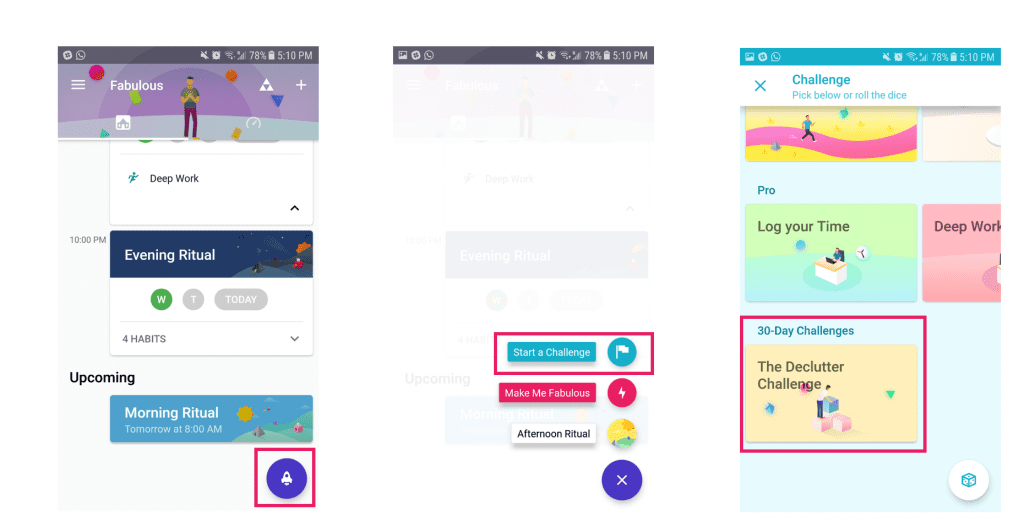 P.S.  If you're new to Fabulous, you'll need to complete 3 days of your Fabulous journey before you can access the "start a challenge" feature.
Good luck everyone 🙂