Reading Time:
4
minutes
We love Fabulous users. Not only do we believe we have the best community (though we are a little biased), we've seen you guys time and time again overcome unbelievable odds and grow into the best versions of yourselves. Your Fabulous stories inspire us every day. Now we want you to inspire each other.
We asked you guys to send us your stories about how you found Fabulous and what the app has done for you. Here is the first of three parts that highlight some of our favorites.
Carolyn Messersmith (51, USA)
I found out that I have fear of failure and I procrastinate. If I just start doing whatever it is that I am afraid of failing at, my fear leaves me. I am thirsty more often than I was. My body craves water. My hairdresser asked me what I was doing. She said I looked younger and my skin glowed. I showed her Fabulous. I think it is the water, regular exercise, better sleep, and the self-acceptance that I get through meditating.
Irene (25, Ecuador)
I share the Fabulous app with everyone! I want everyone to live a better life and the Fabulous is a perfect guide to get there. Every day I wake up at five in the morning and do things that make my days so much better and more productive, all thanks to Fabulous. My life has begun improving on all fronts, but most importantly to me, I'm taking care of myself, mind, body, and soul. I'm so thankful!
Benjamin (31, Germany)
I first discovered this app back when it was still quite tiny, even before the Sphere program launched. I love Fabulous, but sometimes I forget about it and uninstall it. However, I always come back because deep inside, I know that I need Fabulous to help me make the right health decisions.
I think I delete the app after a while because I feel like I don't need it anymore, but when I fall off the wagon, Fabulous is the first thing I turn to. I have to remind myself that one does not simply toss their coach away.
This time, I plan to stick to the app for good, because ultimately I know it's the only app that managed to truly transform my life. No other apps for meditation, habit tracking, or anything else, come close to Fabulous when it comes to improving my wellbeing. Where other apps choose a niche, Fabulous looks at our health as a whole, which definitely makes it stand out from competitors!
Heather (40, USA)
I'm an entrepreneur and someone with Anxiety and PTSD that can seriously derail my days. I often have trouble moving from one thing to the next because of fear and insecurity. The Fabulous has helped me to focus and relearn how to structure my days so I can be successful. It helps me remember what's most important and to let go of the rest.
Dovile Litvinaviciute (29, Lithuania)
Science has been my main occupation since my early university days. After some life-changing events, though, I've started looking more into spirituality, philosophy, and personal growth. Roughly two years ago, on this journey of self-discovery, I found Fabulous.
I wish I knew how to express what great guidance Fabulous has given me. It not only provided pathways to wellbeing but outlined each habit. With Fabulous, I successfully developed morning and evening routines and I can't imagine my life without them now. Sun Salutations and meditation in the morning every day are my greatest successes.
My biggest challenge right now is developing an exercise routine. I'll be restarting the Fabulous journey for it, and it's a journey worth restarting!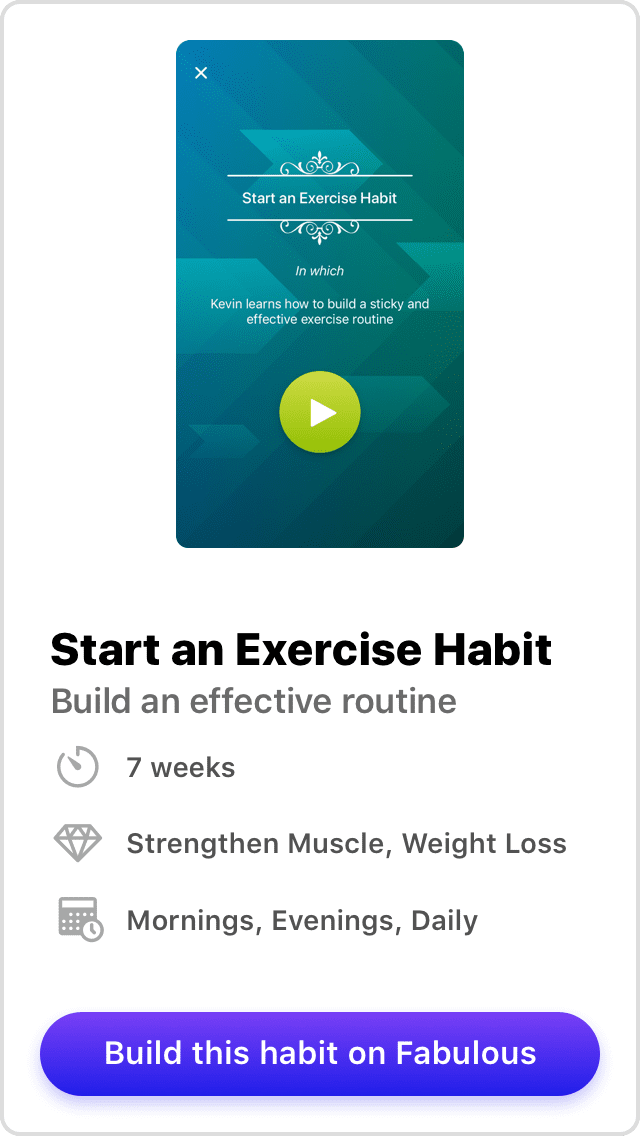 Ashley (25, USA)
I initially came upon The Fabulous on Facebook. I started off with the 14-day trial but felt like it was too expensive so backed out.
Then, over time, I realized that my mornings were not as streamlined as they had been when I was using the app. Proper organization is something I depend on, but with two kids and a very busy life, it can be hard to stay on top of things. So I re-downloaded the app and went with the monthly subscription service.
Although it feels like a lot of money, Fabulous Sphere has superbly enhanced my life and well-being. I have dabbled in multiple Journeys, getting a taste of the ones I might like to embark upon first. They all seem wonderful and each has helped me in many ways with the skills that I need to cope and concentrate. Fabulous has a lot to offer and is a wonderful tool to help improve one's life and well-being. I look forward to future updates and improvements.
Stay tuned for part two! If you're ready to begin your Fabulous story, download our free app at the Google Play Store on the iTunes App Store to start improving your life today.