Reading Time:
5
minutes
Finding a job can be one of the biggest challenges in life. It's a task that's familiar to nearly all of us, regardless of nationality, gender or in many cases, even age. Right now, as many of you prepare to transition from college or a previous career to a new arena of employment, time-tested advice on the best way forward can literally be a lifesaver. Which is exactly why Richard Nelson Bolles's book What Color Is Your Parachute? is so popular.

This book is widely regarded as the ultimate guide for job-seekers. A unique feature of this best-seller is that it's been updated every year since first being published in 1975. So rest assured, the 2019 edition provides 21st-century solutions for the enduring problem of finding a job. Here are some of the major takeaways from this classic job hunt guide.
1. It's a Jungle out There!
The world has changed dramatically since the Great Recession of 2008. Earlier, a typical job hunt lasted for about 5 weeks. Now, however, there's a greater supply of labor and lesser demand from companies. In other words, employers can take their time filling up fewer vacancies. This makes the average job search today a much longer process that can last anywhere between three and 12 months!

That might sound depressing, but the point is to be better prepared. Once you know finding a job is going to take longer, you'll be mentally, physically and most importantly, financially equipped for the transition period.

Tend to your mental health to ensure you stay positive during challenging times! Start the "Mental Fitness" Journey on the Fabulous app today!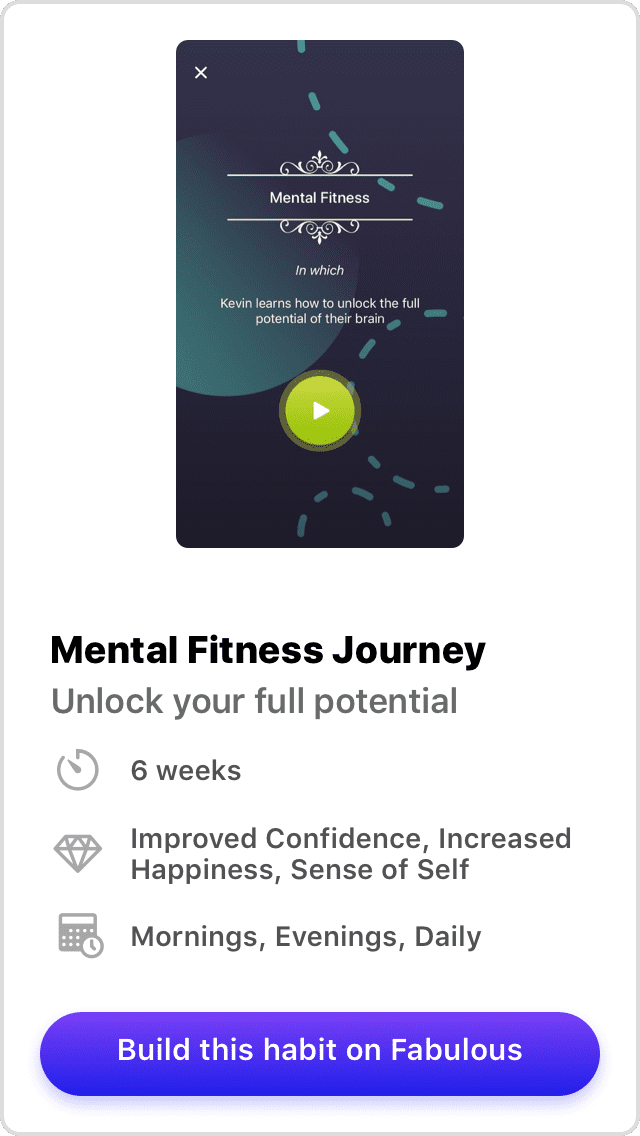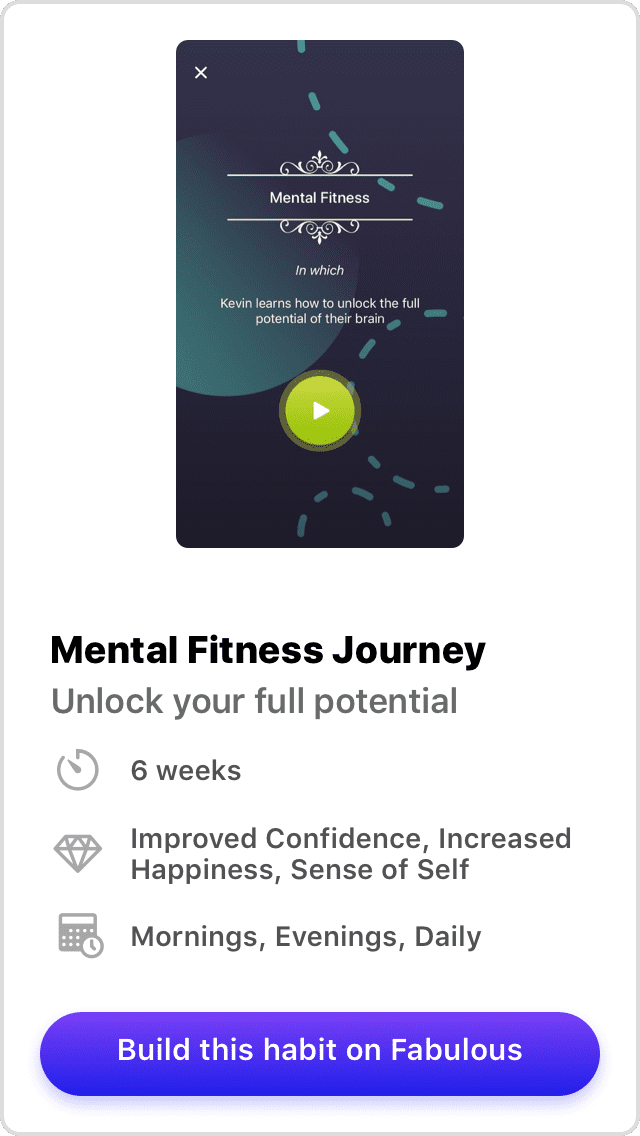 2. Everybody's Googling Everybody
For over a century, people have relied on their resumes to secure a job. While such a document is definitely necessary, times have changed and you need to adapt accordingly. Thanks to Google, most employers today visit a job applicant's social media profiles. So make sure you tidy up your online presence. The last thing you want is to impress the interviewer with your presentation, only to be rejected for embarrassing Instagram photos and Facebook posts.

Once you've cleansed your digital persona of any negativity, it's time to focus on fine-tuning. Be dynamic on Twitter and LinkedIn, which are great platforms for networking, as well as avenues to showcase your skills and personality. And employers today increasingly prefer reading cover letters that can effectively summarize longer resumes.

Thankfully, Google can also be your friend during a job search. Look for smaller companies that are better suited to your profile, rather than simply applying to the big corporations. Find out more about the organization that eventually calls you in for an interview. Google can dig up your past, but it can also pave your future!
3. Acing the Interview
Any job hunt guide worth its weight in salt wouldn't be complete without a section dedicated to the interview process. At least until robots take over, a face-to-face conversation with the employer is still the best way to decide if you are a good fit for the company, and vice versa.

Unfortunately, you can be the most hardworking, clever and honest worker out there, but until you ace the interview, you probably won't be getting hired.

What Color Is Your Parachute? Covers all the basics, such as dressing neatly and speaking in a polite and professional manner. It also suggests you read up on the company that's considering hiring you. This will allow you to not only ask valid questions but also size up whether the company is a good fit. After all, as the author says, "An interview for a job is a lot like dating."

And just like in dating, don't start off the interview by bad-mouthing your previous employer (no matter how justified you may feel!). Research has shown the interviewee's replies should mostly be between 20 seconds and two minutes long. And the key is to understand the employer's concerns, and address them, rather than simply reply to a question in a straightforward manner. For example, "Have you ever done this kind of work before?" implies the employer is worried you are not a good fit. So the aim is not to just reply, but rather to give details of your capabilities.

Perhaps the best tip out of the 16 that are offered in the book is to bring along evidence of your talent for the interview. It could be an essay, a painting, a photograph, or anything else that can impress the person sitting across the table.

Don't let procrastination stop you from realizing your talents. Use The 4-hour productivity beeper from the app's Make Me Fabulous section to enter the flow state!
4. The Parachute Method
The second half of the book is where Bolles explains his dramatically different approach to job-hunting, something he calls "The Parachute Method." We're all familiar with the traditional approach since it's the one that's been done by everyone around us for as long as we can remember. The Parachute Method, however, does not start with searching for a potential employer. Instead, the entire focus is on you, the future employee! Instead of flipping through the classified ads or scrolling through job sites, you simply have to sit down and think.

Think about who you are as a person. What are your strongest traits? What do you bring to the table? Think about which of your skills you could use in a professional manner to build a career. This kind of introspection might be a little uncomfortable. That's completely okay. Instead of chasing after a job of any kind and then building up dissatisfaction over the years, spend a few hours or days trying to understand yourself better.

The Parachute Method inverts the traditional approach. You don't search for who will give you a job. You ask what kind of job you want. Instead of applying to places that advertise vacancies, you contact the companies you want to work for directly. And you don't attend an interview just to impress the employer. You attend to understand if the employer is someone you want to work for.

Build the habits required for a meaningful life by embarking on "The Purpose-Driven Life" Journey in the Fabulous app!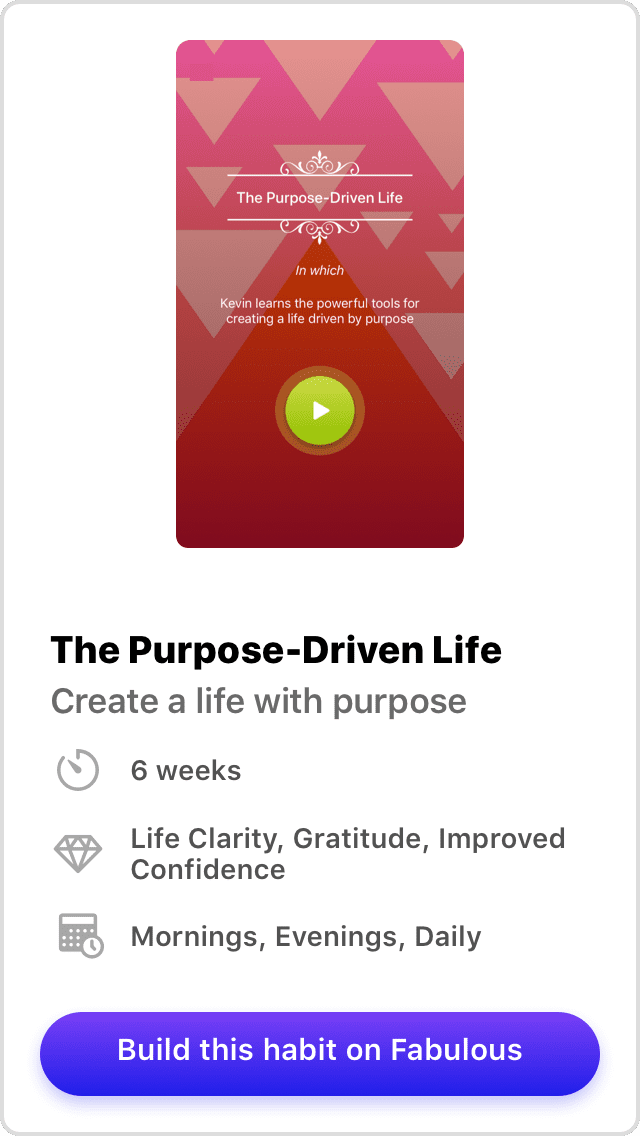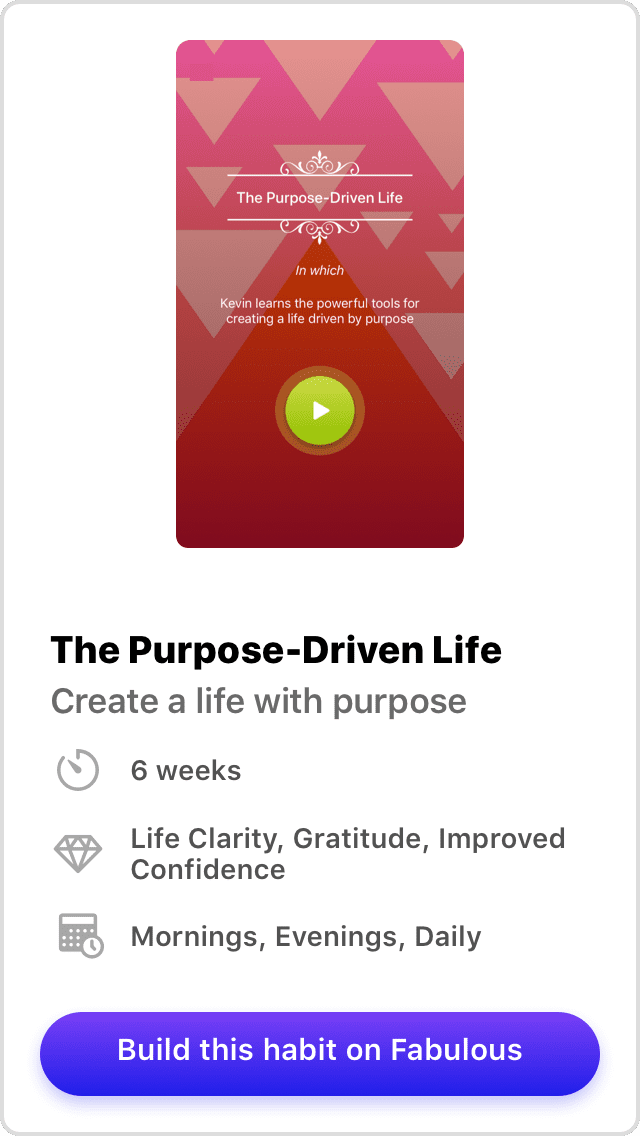 A Powerful Guide
What Color Is Your Parachute? is a great read for anyone who's searching for a new job or thinking about changing careers. It makes you refine your aspirations and then provides the tools required to realize them. And, unlike many other career guides, this one has kept up with the times!

Ready to land your dream job? Take up the "One Big Thing" Challenge to focus your time and energy on the job hunt that lies ahead!