Reading Time:
4
minutes
We love Fabulous users. Not only do we believe we have the best community (though we are a little biased), we've seen you guys time and time again overcome unbelievable odds and grow into the best versions of yourselves. Your Fabulous stories inspire us every day. Now we want you to inspire each other.
Here is the final of a three part series that highlight some of your amazing stories.
Layla (21, Syria)
Everything started when I became a medical student. I realized that college life is way harder than high school. I also started working in a marketing office and worked from home as a graphic designer. My stress levels were at an all-time high and I struggled with anxiety and depression.

Around that time, I discovered Fabulous! I was actually searching on the internet for solutions to face my stress and become a productive, happy person. I've been searching and reading for two years! Then, while looking through apps that could help, Fabulous caught my eye. I was surprised that this app wanted me to change my daily habits in order to change myself, starting with my mornings.

I'm the type of person who needs constant reminders and encouragements in order to do something, and Fabulous had it all. Its beautiful design made me even more excited.

Fabulous has helped me become a content creator on Instagram. I have faced my fears and started writing because I found myself while learning from this app.

I love healing and helping people, so I started writing posts to people about how to love and trust themselves and organize their day. It's unbelievable how many people have thanked me because I helped them change their lives with my words!

In summary, Fabulous helped me help myself and other people. I trust myself more now than ever before. Thank you so much for entering my life.
Brenna (24, USA)
Working out consistently has been incredibly challenging for me in the past. I'll stick to a daily routine for about a week, fall off the wagon, and call it a loss. Fabulous has been a great motivator and accountability buddy for me. I now exercise four days a week without fail and I even enjoy it! It's something I do because I know my day is going to be better if I do it.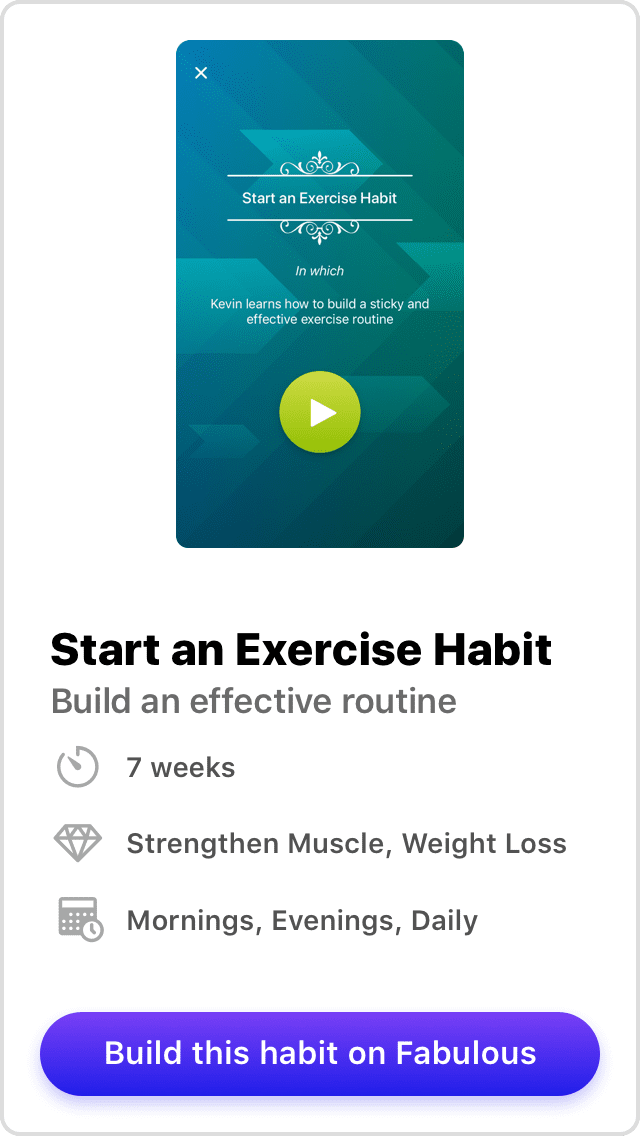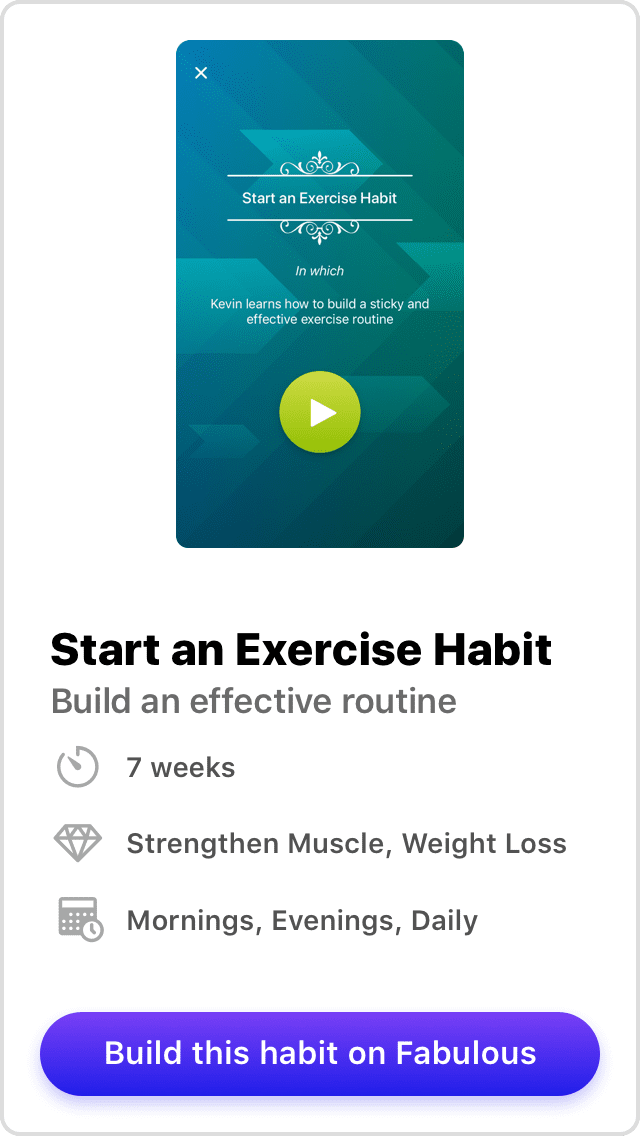 Fatima Zahra Benloucif
Fabulous has made me and my sister the greatest of friends! ❤️ We started exercising together in the morning, having breakfast, and actually adapting to a better lifestyle in general! A healthier one! Even though I sometimes fail to keep up. But, if there's something that Fabulous really helped me to do, it is to have a better perspective on life!
Mücahit Savas (20, Germany)
I discovered Fabulous by coincidence on the App Store when it was listed as App of the Day. Since I was already interested in psychology and self-improvement, it was nice to see an app all about those things. I installed it immediately to try it out.

Despite the fact that the habits feel a little too easy at times, like drinking water in the morning, they create such powerful routines that make your life better.

Thanks to Fabulous, I'm more motivated than ever to change and improve my life for the better. Fabulous has taught me the importance of a healthy breakfast, of gratitude, and of regular exercise.

What I really like about Fabulous are the personal letters you receive during Journeys. I also love that the app is based on real science and developed with the help of real scientists.

I'm glad that apps like Fabulous exist. Thanks to all the people who make this app possible!

Peter James Lee Ching (28, South Africa)
I believe in our ability to change and become better versions of ourselves. Fabulous has assisted me in remaining steadfast. I practice gratitude every day now. It keeps me going and holds me accountable.

I've started a vlogging channel where I go through the different Journeys and record my progress and reflect on them. I wish to create awareness of these amazing tools. I believe Fabulous can help people make positive, worthwhile changes.
Yolanda A. Farata (35, USA)
With my new morning routine, I have more time to finish up what I need for the day. I have more time for myself and more energy for everything on my to-do list. Fabulous also helps my forgetfulness; as a mother, you can forget to do little things for yourself. Fabulous changed that. Now, I'm just fabulous! 😇
Masha Pirozhkova (18, Russia)
It's so much easier to get out of bed in the morning if you know what you need to do. A glass of water and a short exercise session are the best way to wake up. Now that I can do some of my daily tasks before going to school, I have more time to LIVE!
Patty (67, USA)
Since I started using Fabulous, I have a morning routine that makes me feel ready to tackle my day. I've never had this before. I have more energy and focus, too. That little voice in my head that says I don't really want to do something has not won once! I am proud of myself for starting and completing the Unexpected Journey and grateful to Fabulous for making it possible.