Reading Time:
4
minutes
We love Fabulous users. Not only do we believe we have the best community (though we are a little biased), we've seen you guys time and time again overcome unbelievable odds and grow into the best versions of yourselves. Your Fabulous stories inspire us every day. Now we want you to inspire each other.
Nicole Berwick (Williams) (46, Australia)
My husband left me in January of this year. I was lost and depressed and living in anguish. I came across Fabulous by sheer accident and was intrigued by it. At the time, I was seeing a counselor; my ex-husband was bullying me and I was trying to be strong for my kids.
Since having the Fabulous app, and the constant reminders that I am a good person, and reminding me to do the everyday things I forget to do, my life has changed. I changed my name. I make time for myself. I've switched off from the negativity and started to believe in myself. I'd highly recommend for anyone to try the Sun Salutations yoga session to relax. I'm becoming a different person, all thanks to Fabulous and the Sphere program. I'm feeling fabulous now!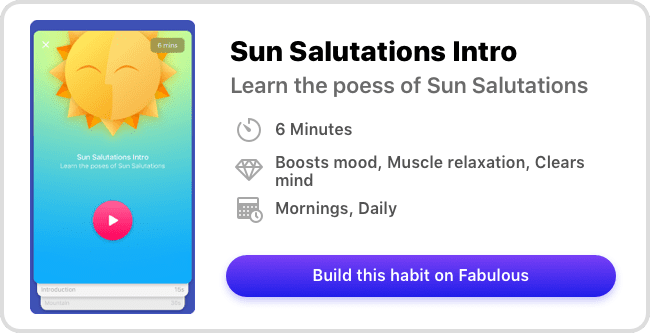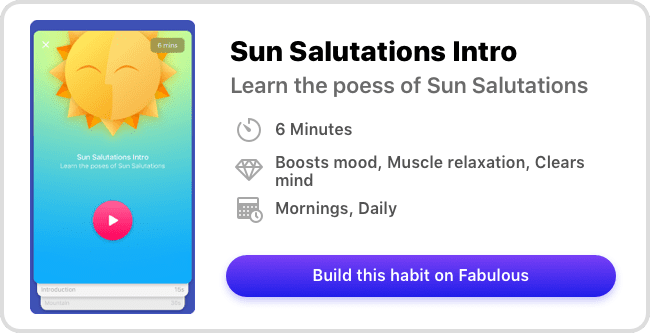 Fahimeh (31, Iran)
Fabulous has helped me fall in love with breakfast. I stopped eating a regular breakfast when I was 18 years old. I'm now 31. I was used to just having a cup of tea and a cookie and just waiting for lunch. Now, after using the Fabulous app, I feel hungry early in the morning, which is amazing!

I also exercise ten minutes every day now, using the stretching Make Me Fabulous module in the app. I gradually noticed that my belly has slimmed down a little. Though I didn't start exercising to lose weight these little exercises, and the results I got, encouraged me to exercise more. I've noticed these little steps lead to amazing changes. Unfortunately, I recently stopped exercising due to a back injury, but I look forward to starting again to maintain my new healthy lifestyle.
Shubham Shree (19, India)
Back when I first got the Fabulous app, I believe I was one of its youngest users. I started using Fabulous when I was just 17 and in my first year of college. To make a long story short, I lost five kilograms, burned my belly fat, and landed an internship in a software company with excellent pay.

The Fabulous journey was a bit tough for me in the beginning. I even quit it… twice! I wasn't seeing any short-term results, which frustrated me. But later, I realized just how much Fabulous had changed my habits and behaviors in those few short weeks.

The first Journey I did was "Staying on the Road." I realized I can make sense of all the noise in my mind and channel it to be productive.

After that, I did the exercise Journey, which helped me leave my bed and go from an average of 6,000 steps per day to 13,000 steps per day!

Currently, I'm on the "Building an Iron Self-Discipline," which is helping me immensely. Fabulous has changed my life!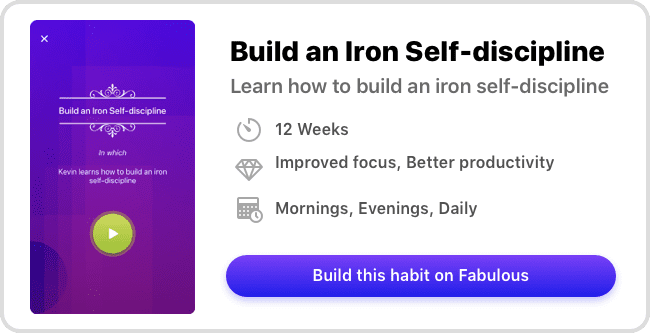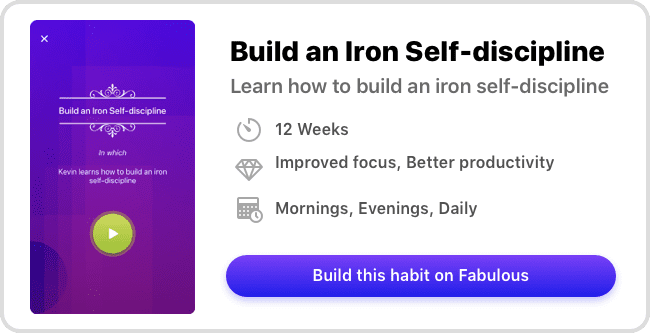 Fatima Zahra Benloucif (23, Algeria)
Fabulous has changed my life from start to finish. I was a person who didn't care at all about personal development or my direction in life. Yet, when my sister recommended Fabulous to me near the end of 2016, it caught my interest. So, I started The Unexpected Journey and, for once, took charge of my decisions and worked on changing for the better!
I can proudly say that these new habits I developed are wonderful beyond measure. I have not once skipped exercising in the morning and have been eating a great breakfast for two months now. My body image and, really, my entire self-image has changed drastically! I am also much more productive now; when I want to get a job done, I go out and do it!
Jamielynn Bartron (49, USA)
This is my first day with Fabulous, and I can already tell that this app is unlike anything I've ever seen before. I have faith that Fabulous is going to change my life.

It's so hard for me to reach my goals. With Fabulous, remembering the small things that I need to do in the morning helps me also work on the larger things in my life. Life's going to be a breeze now!
Isaac (35, USA)
I've always been driven and ambitious, but I didn't know how to channel and sustain that energy. I didn't have a regular exercise habit to maintain my health and energy, and my ability to work without interruption was inconsistent. Fabulous helped me develop exercise habits that would be hard to get rid of even if I wanted to.