Reading Time:
3
minutes
What is Fabulous?
Fabulous is a mobile app helping hundreds of thousands of people every day change their lifestyles by adopting healthy habits.

Fabulous takes a behavioral economics lens to show users how to achieve their fullest potential.

We work closely with researchers based at Duke University and our advisor is Dan Ariely, author of New York Times bestseller Predictability Irrational.

The Fabulous app was recognized as best-in-class by Google Design in 2016.
A Look Inside the Fabulous Creative Process:
Whenever we craft something at Fabulous, the craftsman mindset is always driving us. We relentlessly hold ourselves to the highest quality standards. We use the resources available to create experiences that people remember.
Whether a user sees something once or hundreds of times in Fabulous, we want the impression to last a very long time and impact millions. The end goal is not just to create screens or interfaces, it's to build experiences that stay with you.
Featured on

Our Awards:
Apple Best Apps of 2018
Editor's app choice in more than 30 countries.
Winner of Google's Material Design Award
Best App Finalist in Google Play Awards
Ranked 5th Health & Fitness app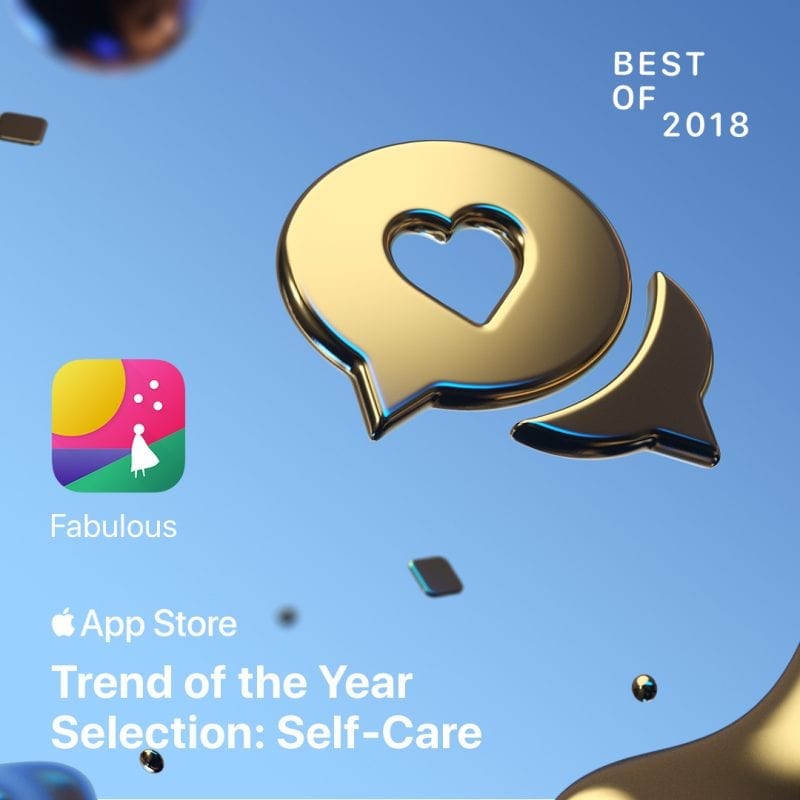 Watch our CEO's presentation below on how we're using behavioral economics to create better products:
You are an innovative and passionate UX Designer who wants to contribute to an app with breathtaking visuals. Designing for Fabulous means using creativity and visual enchantment to help millions of people around the world build healthy routines.
Habits are hard and the job of our Design team is to make them inviting and engaging.
We Need Someone Who Can:
Understand the mission and design vision behind Fabulous

Create intuitive and uncomplicated interfaces that still feel magical, all while taking feasibility into account

Thrive on feedback and effectively communicate their reasoning behind any chosen design approach when challenged

Stay up-to-date on the latest and greatest design principles and trends — and translate them into exceptional work

Develop approachable, one-of-a-kind product interaction experiences with a heightened sense of design and zealous attention to detail

Distinguish quickly what's wrong in a bad design and instantly be moved to fix it

Work closely with Product and Development teams and collaborate with a highly cross-functional team spread across the world
Essential Skills:
3+ years in UX product design and experience working on native apps and web

Expertise in human-centered interaction

Total understanding of differences between android and iOS apps

Familiar with Apple's Human Interface Guidelines and Google's Material Design Guidelines

Complete proficiency tools like Sketch, Figma, Zeplin, and Trello

Bonus: Illustration, branding design, motion design, UX copy strategy
Fabulous offers market-rate compensation, unlimited vacation time, a fully-remote working environment, and the opportunity to work on a fast-growing product with a large user base that is frequently among the Top 10 most downloaded Health and Fitness apps.
Send an email with the subject line "Fabulous UX Designer" and the 3 items listed below to [email protected].
Resume
Cover Letter
A portfolio of design work demonstrating your knowledge of user experiences, interaction, and design systems
Job Details: Full-time, Remote