Reading Time:
2
minutes
Fabulous, a Health and Wellness app with over 1.2 million Monthly Active Users, seeks a new Head of Marketing to own the company's identity, messaging, and relationship with users. This is a new role that touches direct response advertising, product marketing, and brand management, and the chosen candidate will have a broad remit to influence not only our externally-facing marketing materials but also the core user experience in the app. This is a senior role for a hands-on marketer with deep experience in consumer technology that wants to help Fabulous unlock its next level of growth.
About Fabulous:
Fabulous is a subscription app that helps users establish healthy and sustainable routines. Users start their Fabulous journey by consistently drinking a glass of water each morning: with the confidence of having established that simple routine, users are able to progress into a more meaningful routine building around decluttering, meditation, self-reflection, weight loss, etc. Fabulous teaches users how to build sustainable routines, and that knowledge can be applied to any number of activities. 
Fabulous is headquartered in Paris, but the company is fully distributed, with teammates living all over the world.
Our Awards:
Apple Best Apps of 2018
Editor's app choice in more than 30 countries.
Winner of Google's Material Design Award
Best App Finalist in Google Play Awards
Ranked 5th Health & Fitness app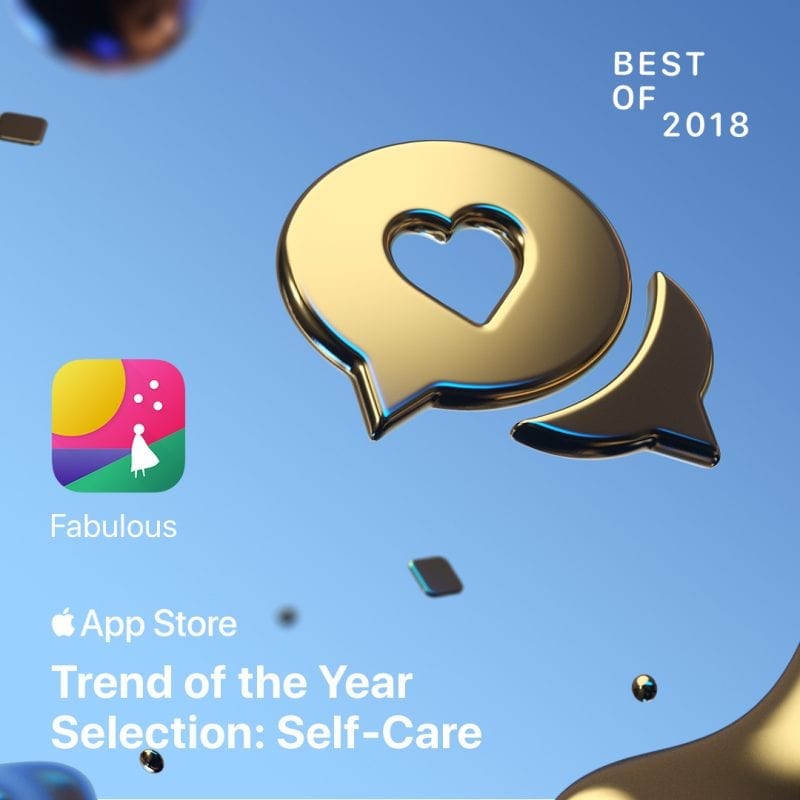 Watch our CEO's presentation below on how we're using behavioral economics to create better products:
The Head of Marketing will own Fabulous' brand identity and image, and this role will manage the communication of Fabulous' core use case and purpose across the entire user lifecycle, from the first ad the user sees to the content they interact within the app. The Head of Marketing will play an integral role in audience development, the optimization of the onboarding experience, and the curation of the in-app experience.
Fabulous seeks a Head of Marketing that can work to enhance and perfect the app's aesthetic and outward imagery in order to best resonate with a large, relevant audience, and then to assist the product team with surfacing optimal content to users to keep them engaged. This role requires a deep appreciation for data-informed iteration and experimentation, as well as cross-functional collaboration.
What We're Looking For:
At least 5 years' experience working at fast-growing consumer technology start-ups across marketing, strategy, or product (required);

Familiarity with popular analytics and reporting tools such as Amplitude, Looker, Heap, Tableau, etc.;

Deep experience with A/B testing or Bayesian Bandits experimentation;

Familiarity with intermediate statistical methods;

Familiarity with standard consumer technology engagement, monetization, and advertising performance metrics such as DAU, MAU, ARPU, ARPPU, CPI, retention rates, CTR, etc.;

A "growth mindset" that preferences action through testing and experimentation;

A deep appreciation for analytics-driven product development and open dialogue.
Fabulous offers market-rate compensation, unlimited vacation time, a fully-remote working environment, and the opportunity to work on a fast-growing product with a large user base that is frequently among the Top 10 most downloaded Health and Fitness apps.
Please submit a CV by email to [email protected] along with any other materials that highlight your qualifications for the role.
Location: Paris, New York, San Francisco or Remote.