Our product, Fabulous, is a mobile app helping thousands of people every day to change their lifestyles by integrating healthy habits into their lives. Fabulous is using a behavioral economics lens to help everyone achieve their fullest potential.
We work closely with researchers based at Duke University and our advisor is Dan Ariely, author of New York Times bestseller Predictability Irrational.
Featured on

Our Awards:
Apple Best Apps of 2018
Editor's app choice in more than 30 countries.
Winner of Google's Material Design Award
Best App Finalist in Google Play Awards
Ranked 5th Health & Fitness app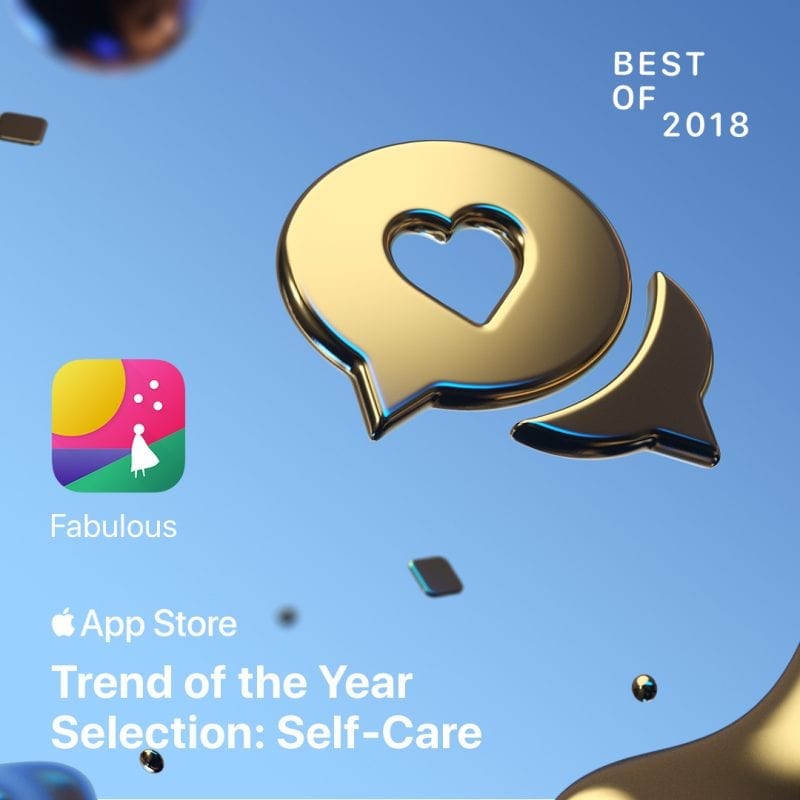 Watch our CEO's presentation below on how we're using behavioral economics to create better products:
The Fabulous goal is to help people all over the world master the art of behaviour change and build healthy habits. In joining the team, you will become a part of helping millions achieve their goals and change their lives.
At Fabulous, our Growth team packs a one-two punch. Our team is made up of behavioural scientists and growth product managers. We're unique in the tech/health & wellness world, applying behavioural insights to help better our product, inform our experimentation, and optimise our growth work.
We're looking for someone who is highly analytical and creative to join our team as the Growth Engineer intern for a 6-month placement.
What You'll Be Doing:
Support the entire experimentation processes of the Growth team. Code, analyze and work in every facet of the Growth workstreams. Collaborate with the Product Development team and the Data Science team. earn and train in the skills of growth product management/product management. 
Peer-reviewing Growth code and assisting in code review for Growth experiment

Assisting with experiment launches on Google Firebase

Debugging code and working closely with the product development team

Assist in QAing new features prior to releases

Peer-reviewing experiment analysis

Owning the translations of winning experiments into other languages/across platforms, and owning this experimentation process from start to finish.
What We're Looking For:
The next Growth team member:
Ideally, has a background in software engineering

Is very confident in Python, JSON & JAVA or Javascript (SQL is bonus)

Is comfortable with statistical significance and common types of statistical bias

Understands the basics of good experimental design 

Is passionate about growth, metrics, and providing an outstanding user experience

Is data-driven and analytical. Our team strives to find user patterns and leverage them to optimise key metrics and user experience.

Passion for learning and an interest in behavioural science is a bonus
What would be Fabulous:
Ideally, has a bachelor's degree in statistics, computer science, engineering, any technical major, or related work experience.

Has designed and run AB/ RCT trials before. Understand the nuances of good experimental design.

Background in data science is a bonus.

Background/interest in ML.
About Fabulous
While our head office is located in Paris, Fabulous is a fully remote company, with team members worldwide. We're a culture of collaboration, learning and support. Please apply if you believe you would be a good fit for the team and the role described above.

How to Apply
To apply, please send your CV and optional Cover Letter to jobs@thefabulous.co. Please put your name and "Growth Engineer Intern" in the subject line. 
Due to the high interest in this role, we will only reply to successful applicants via email for an invitation to interview.